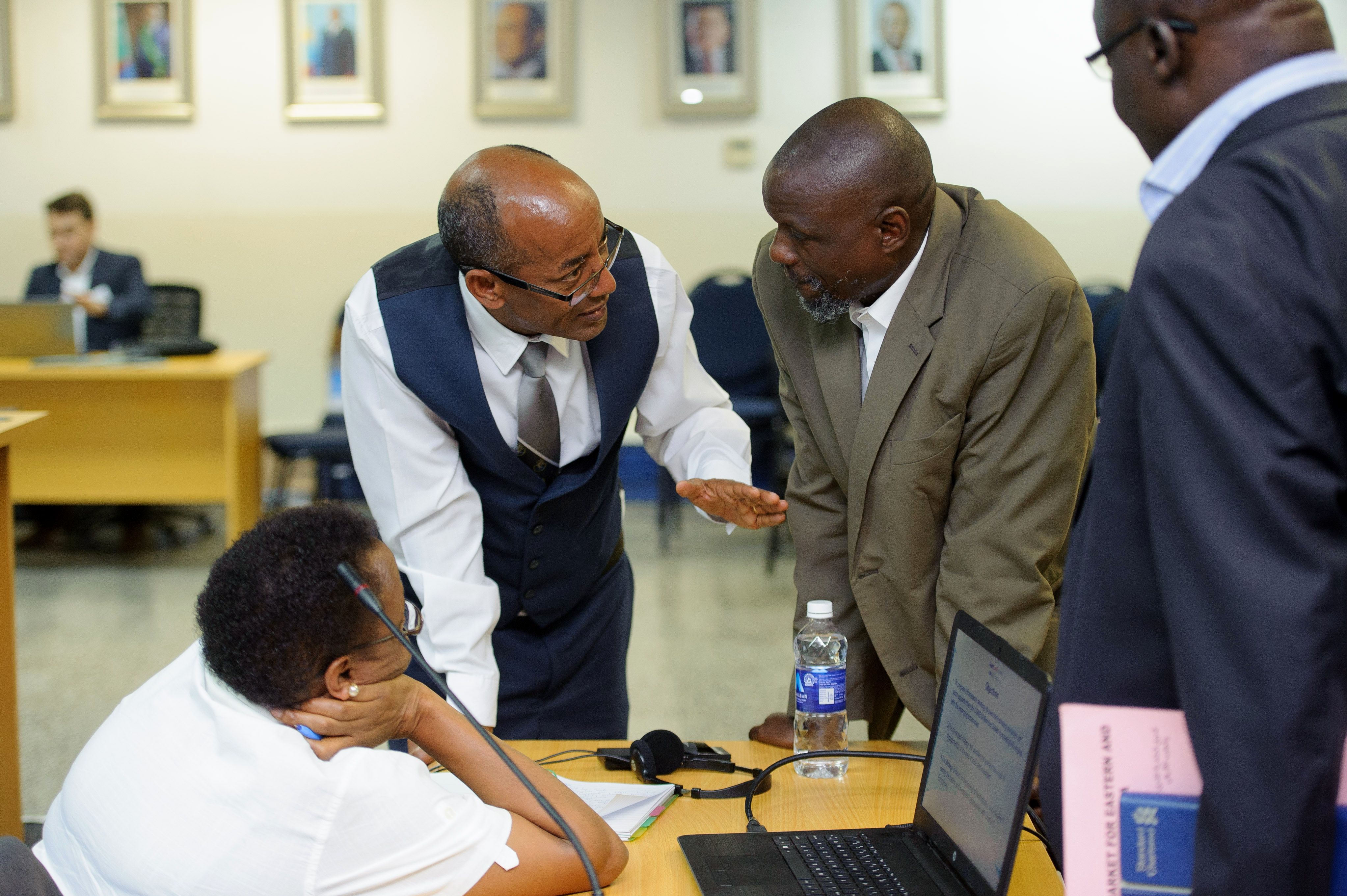 Targeted Support to COMESA Secretariat to Enhance its Regional Trade Integration Agenda
The overall objective of the project is to contribute to sustainable economic development and poverty reduction in the COMESA member states through closer regional integration and increased participation in the global economy.
In the context of fostering greater regional trade integration, the purpose of the project is four-fold:
1. COMESA Member States use their increased knowledge and improved tools to successfully negotiate and implement the 2nd tier of COMESA Regional Trade in Services Liberalisation commitments;
2. COMESA Rules of Origins are reviewed in light of their impact on intra-COMESA trade and industrialisation;
3. COMESA and its Member States are better prepared to explore trading and investment opportunities with Emerging Economies
4. Trade professionals develop stronger programming skills in the areas of mainstreaming women and youth traders in COMESA's regional trade integration agenda.
Country
Zambia
Sector
Trade and Private Sector
Duration of assignment
April 2017 / May 2018
Client
Programme Management Unit (PMU) for the TradeCom II ACP Trade Capacity Building Programme
Funded by
European Commission
EDF (European Development Fund)
Back