Procurement Results Analysis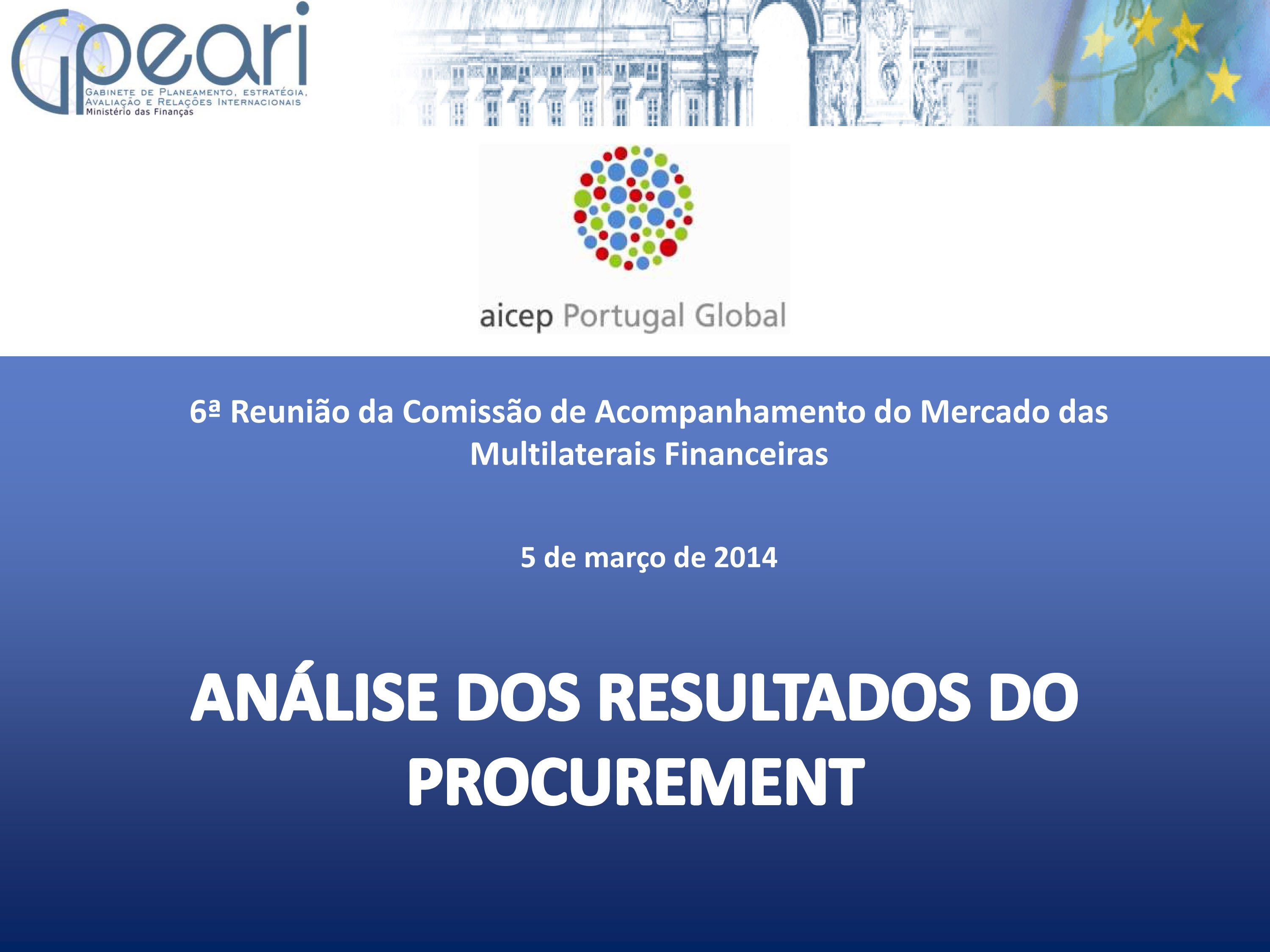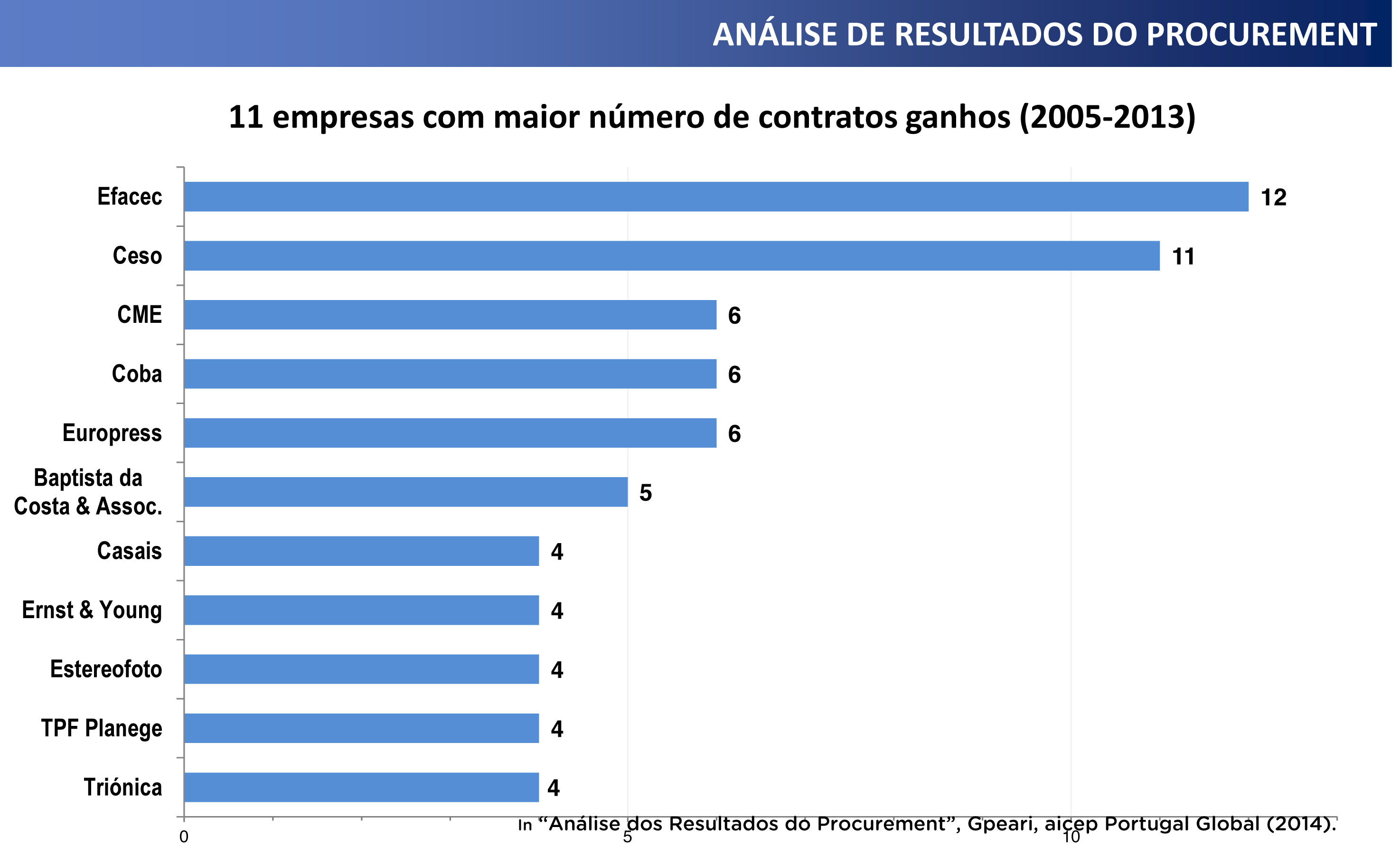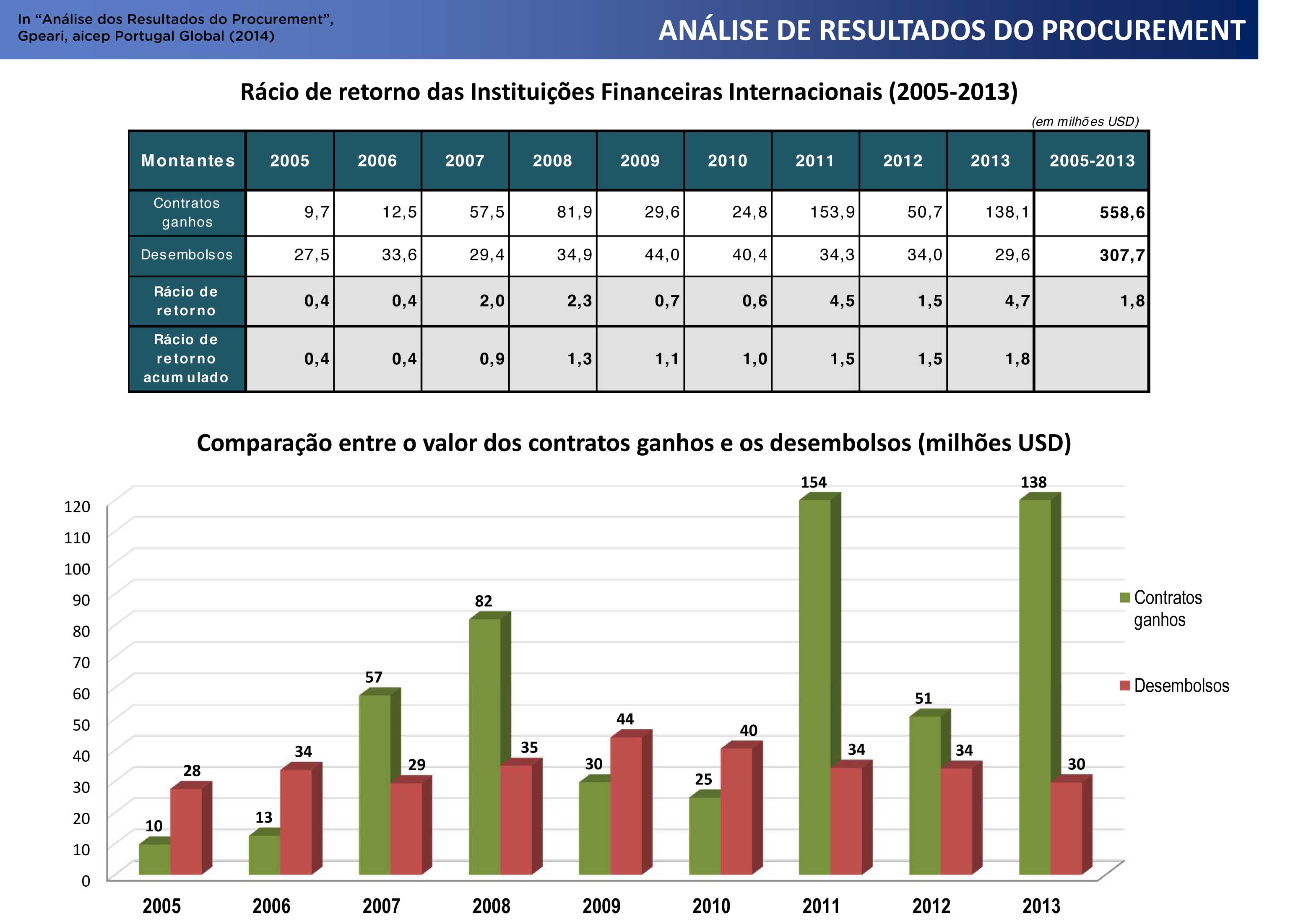 According to the "Procurement Results Analysis" study, CESO Development Consultants is the second Portuguese company with the highest number of signed contracts from the main multilateral agencies - 11 in total - between 2005 and 2013.
The study, carried out by Department of Planning, Strategy, Evaluation and International Relations of the Portuguese Ministry of Finance, in partnership with AICEP Portugal Global, was recently presented in the"6th Meeting of the Monitoring Committee of the Multilateral Financial Markets".
The study consolidates the results obtained by Portuguese companies in the tender processes from the main multilateral agencies, namely the World Bank, Inter American Development Bank, African Development Bank, Asian Development Bank and European Bank for Reconstruction and Development.
This analysis also shows that the African Countries of Portuguese Official Language (PALOP) are the main markets for Portuguese companies, with particular emphasis on those in Mozambique, Angola and Cape Verde.
Morocco and Tunisia are, in recent years, gaining some importance at this level, as it turns out, in the opposite direction, a decrease in the eastern markets.
In 2013, 45 contracts were awarded to Portuguese companies corresponding to a total amount of 138 million USD, the second highest since 2005 and in line with the growth trend of the recent years.
Also the return ratio has consolidated its growth trend. Between 2005 and 2013, the Portuguese official contributions to these International Financing Institutions reached 308 million USD, while Portuguese companies secured 559 million USD in contracts, corresponding to a return of $1.8 to the national economy. This trend is in part, result of the decrease in contributions and also a consequence of the high volume of contracts won.
The contacts implemented by CESO in this period, included, among others:
• Technical Assistance to the Implementation of the Training and Employability Activities of the Human Resources Development Support Program (PADRHU) – São Tomé and Principe; see here.
• Consultancy Services for National Sector Profile Study for Mozambican Tourism, Mining, Energy, Fishery and Construction Sector – Mozambique; (see here)
• Technical Support to the Institute of Agronomic Research (IIA), the Agricultural Development Institute (IDA) and Seeds National Services Department (SENSE) – (Angola); (see here)
• Analysis of the Remittances Market Portugal / Brazil.
April, 2014.
To acess the "Procurement Results Analysis" study (portuguese version), click here:

Back