CESO supports national SMEs to export more and better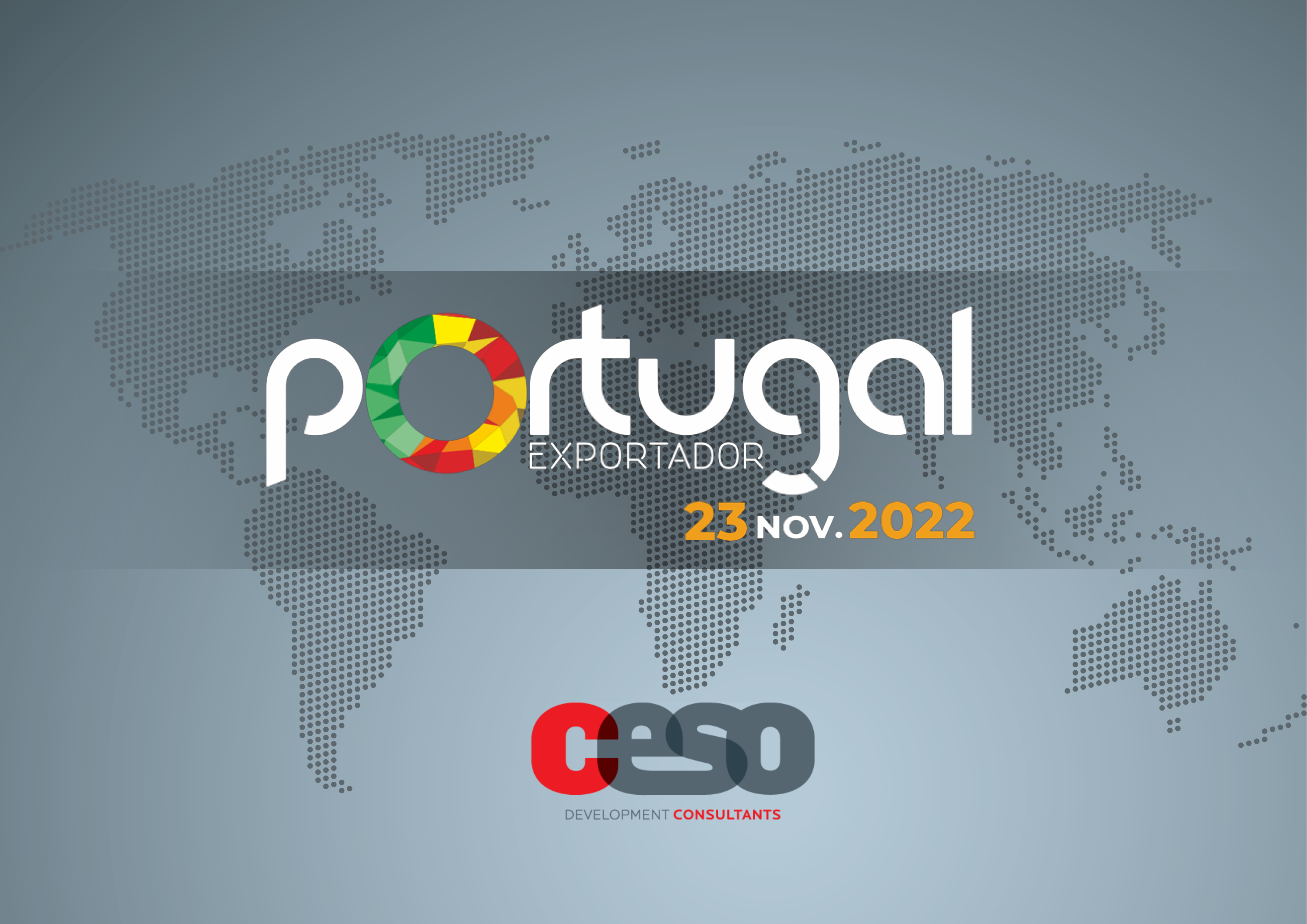 On November 23rd the Lisbon Congress Centre will host the 17th edition of Portugal Exportador. CESO will once again be present in the largest national event dedicated to the internationalisation of companies.
Similarly to the previous editions, CESO will be present on the 23rd of November in Portugal Exportador. Our team has specialised technicians that will carry out consultancy services to the Portuguese companies interested in starting or diversifying their exports.
As sponsors of the event, we will have a booth and will participate in various programmed activities, namely through the promotion of a Thematic Coffee dedicated to the topic "Logistics Optimisation: putting science to the service of your business" moderated by António Santos, CESO's Financial Director and presented by Henrique Oliveira, Professor of the Mathematics Department of the Instituto Superior Técnico.
Promoted and organised by the AIP Foundation, Novo Banco and AICEP Portugal Global, the 17th edition of Portugal Exportador is aimed at small and medium-sized companies that are starting their path towards internationalisation and wish to find and diversify new markets to export. There will be ten consecutive hours of business and entrepreneurship with Workshops, Conferences, Themed Cafés, Consultancy, B2B and Executive Meetings taking place simultaneously. As some actions sell out quickly, pre-register now.
Find out how the previous editions took place (2021, 2019) and join us.
For more information about this year's Portugal Exportador click here.
November 16th, 2022
Back