A unique networking opportunity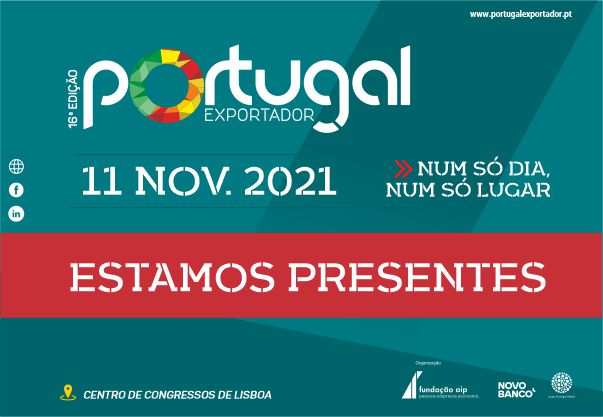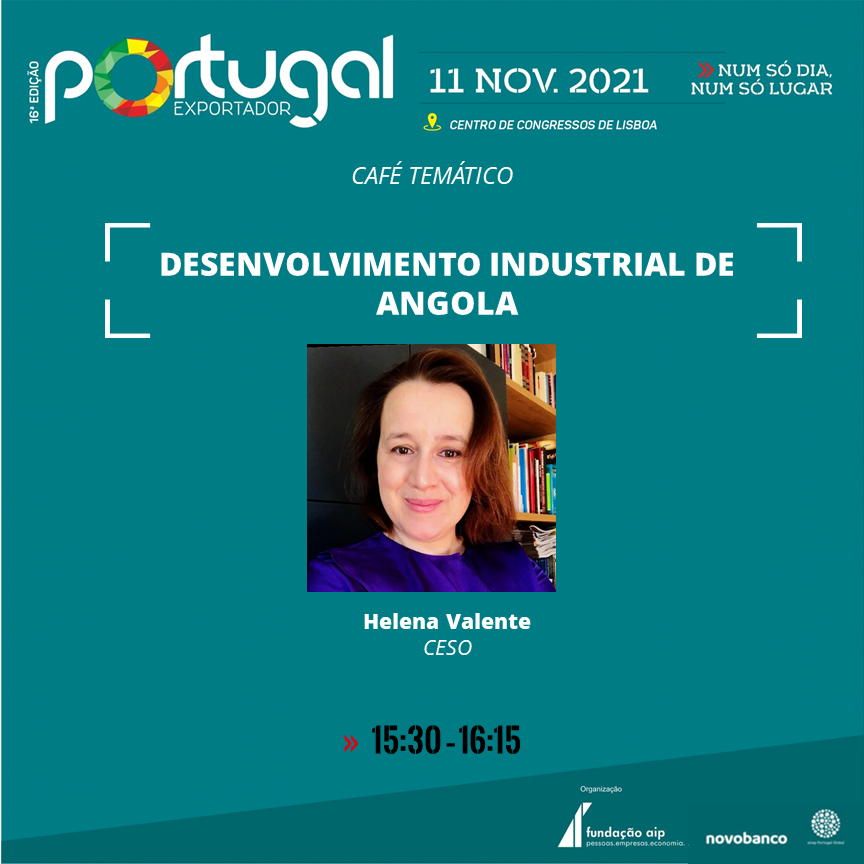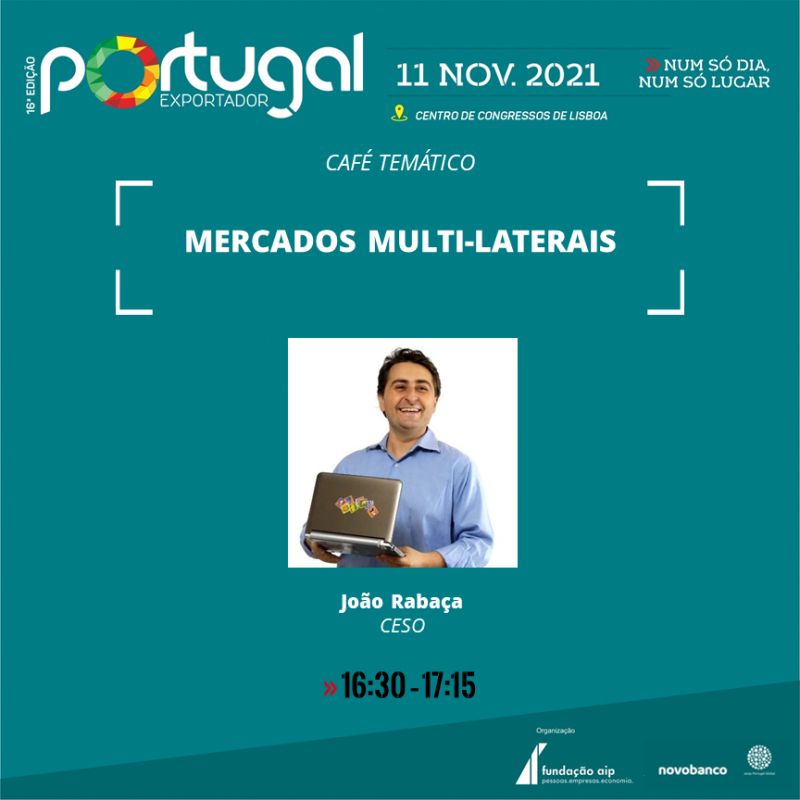 The 16th Edition of Portugal Exportador, which will take place on the 11th of November at the Lisbon Congress Centre, returns this year to its usual physical format.

Meetings, workshops, conferences, themed cafes, consultancy are some of the points of interest you'll be able to find; for small and medium-sized companies interested in starting or deepening their internationalization process, identifying, or diversifying into new markets, Portugal Exportador provides a unique networking opportunity, meeting with potential national and international clients, companies, startups, embassies, enabling in this sense, the completion of new businesses.

As sponsor of the Event, CESO will have a stand and will participate in some of the initiatives that will take place during the day:
"Industrial Development in Angola" is the purpose of the Themed Coffee that Helena Valente will present on the occasion at 15.30 pm. If you want to register for this panel, please see here
António Santos will be the promoter of the "Diagnosis" Themed Coffee; this panel will take place, from 10.30 am to 11.15 am, in the "Steps to Export" area.
In the "Training" area, João Rabaça will present the Themed Coffee "Multilateral Markets" form 16.30 until 17.15 pm
Know more about the 16th Edition of Portugal Exportador here
November 2021
Back