Support the development of the Financial Management Information System
Lot 5
---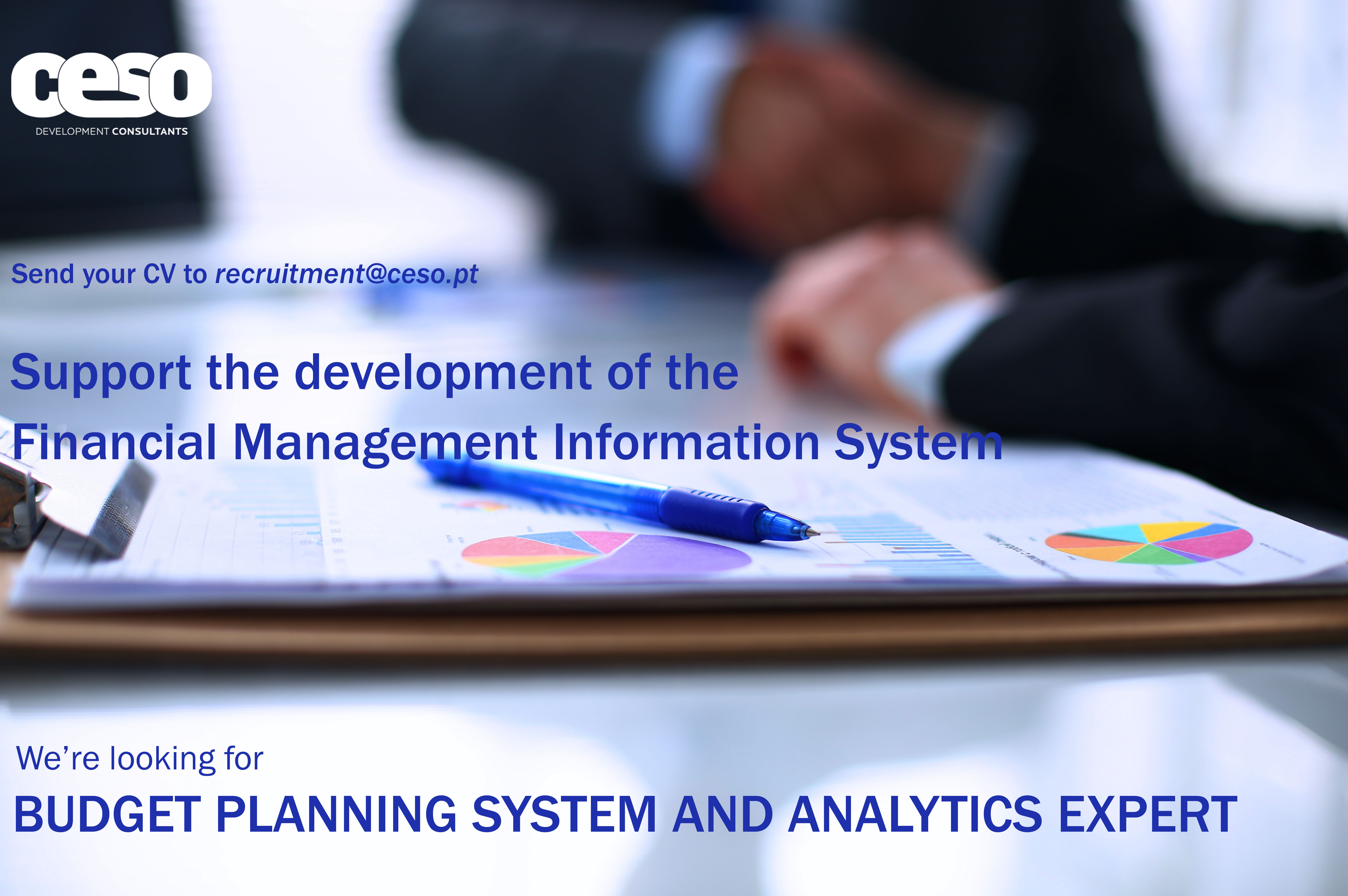 Post
Budget Planning System and Analytics Expert
Country
Cambodja
Requirements
Profile Required

Education
Master's degree preferably in law, economics, public administration, or public finance management. In the absence of degrees, equivalent professional experience in the sector, at least 3 years in addition to the general experience duration.
Professional Experience
At least:
6 years in Planning and Budgeting implementation;
3 years implementing IBM Planning Analytics.
5 years providing technical assistance in Public Financial management, with a focus on development of Financial Management Information Systems (FMIS).
With the Planning Analytics Workspace, including at least 1 project which involved the web version of the IBM Planning Analytics tool using the web front-end.
Delivery of training for Planning Analytics for both developers and functional specialists.
HOW TO APPLY: If you meet the profile send us your CV to recruitment@ceso.pt, stating the project reference REQUEST SIEA-2018-19377 and the position you are applying for.
Deadline
2023-06-05
Start
2023-08-31
End
2024-04-30
Duration of assignment
150 w.d.
Back