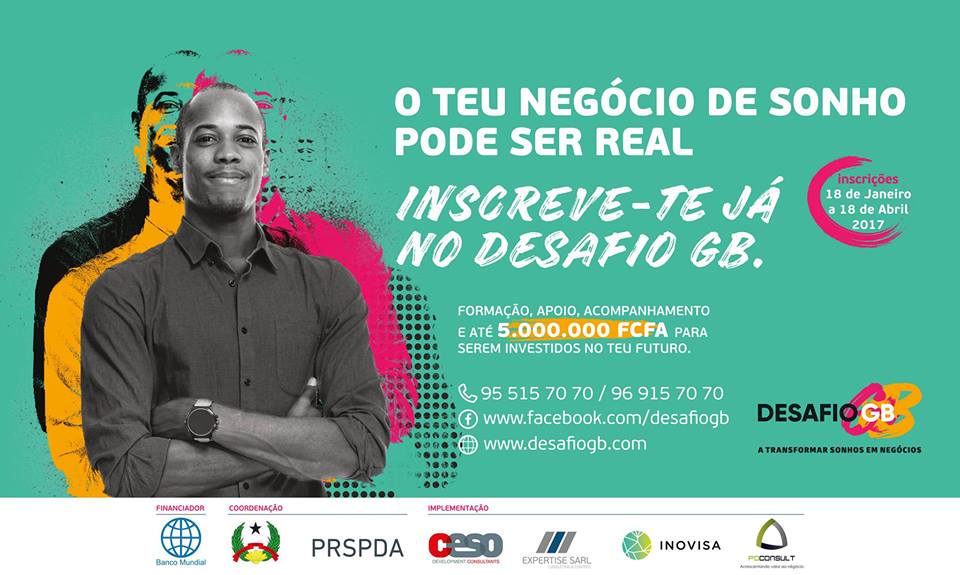 Business Plan Competition
The Business Plan Competition aims to mobilize entrepreneurs, or potential entrepreneurs, who have business ideas, who are able to create jobs and can provide markets development, to participate in a program that will allow them to strengthen their capacities and access financial support to promote their initiatives.

Based on a strong training component and promoting linkages with Banking Institutions and with investors, the project ensures an intensive component in business development and competition, oriented either to provide "knowledge", as to the "know-how", to empower participants with resources that better enable them to implement their business ideas in their business area.

The project is a partnership of CESO Development Consultants with INOVISA, Expertise and PD Consult and has a duration of 3 years.
Country
Guinea-Bissau
Sector
Trade and Private Sector
Duration of assignment
May 2016 / December 2019
Client
Private Sector Rehabilitation and Agribusiness Development Project (PSRADP)
Funded by
World Bank
Back