Study on the Costs and Financing of Higher Education in Angola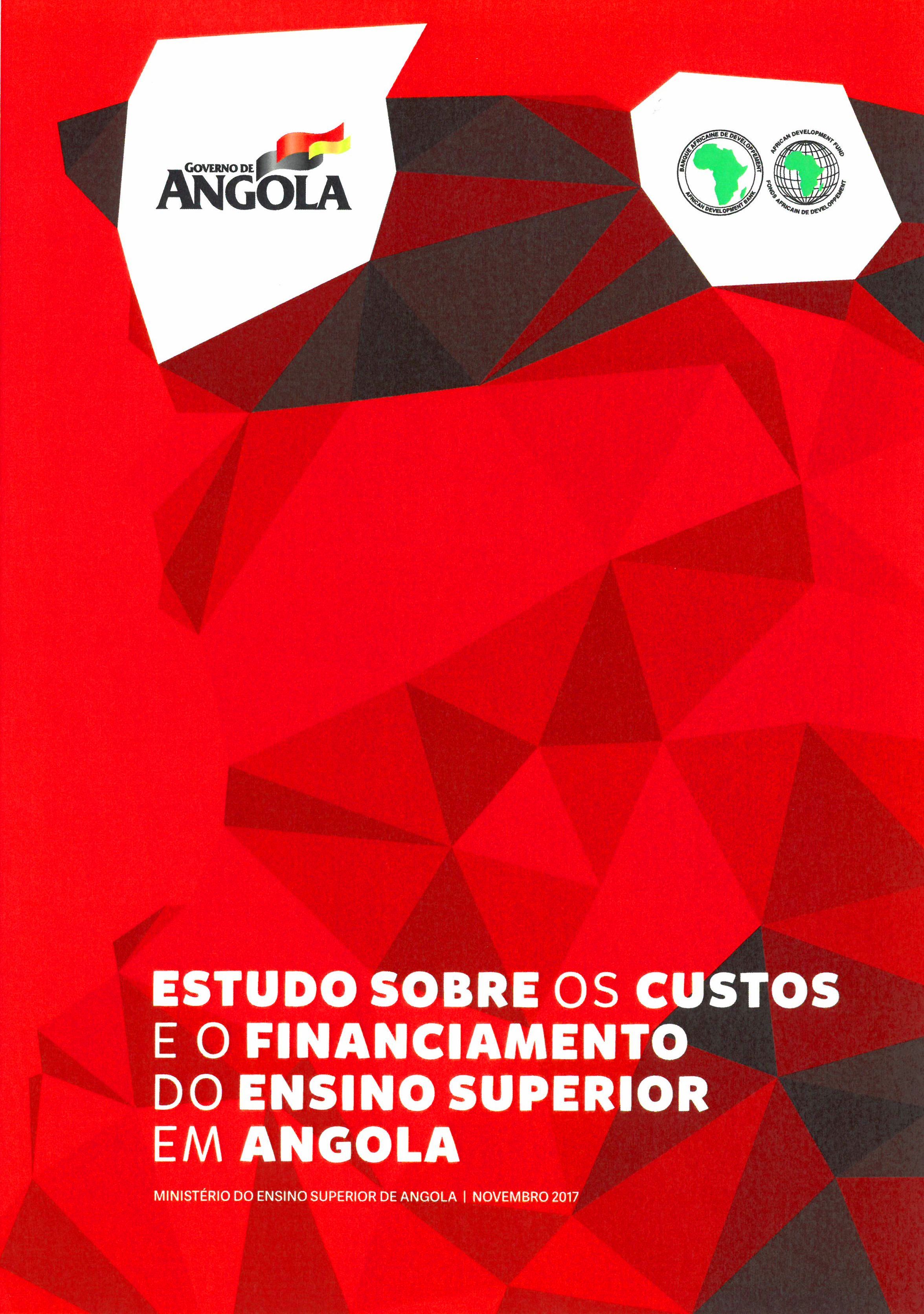 At a time of growth and consolidation of the Higher Education subsystem in Angola and taking into account its role for the development of societies, the analysis of their costs and levels of funding is truly essential to support a better definition of public policies able to promote the quality, diversification and accessibility.
The study has allowed a diagnosis, as deep as possible, of the reality of the Higher Education in the country, giving voice to the actors: political decision makers, government institutions, students and families.
In this context, it was possible to reflect on the challenge that the country faces in developing its subsystem of higher education, namely in volume, quality, but above all in terms of accessibility, equity and social justice.
Based on the researches and analysis carried out, possible scenarios for the development of Angolan Higher Education were proposed, presenting alternatives for the role to be played by its main actors, namely, the State, individuals, students and their families.
This study is, in itself, unprecedented in the Angolan context since it reveals, organizes and systematizes reference information on the Higher Education subsystem. Special note to be made to the analysis of the costs of the students and their families which provides international comparisons, since it has been done following a methodology validated in many countries, including African. Such analysis represent an added value not only for the characterization of the national sector, but also for the research and development in this field.
The contribution of the project was not confined to the elaboration of the Study.
The promotion of debate and internal reflection on the need for introducing new strategies and routines for data systematization, sharing and organization between Higher Education Institutions (HEIs) and the Ministry, reflects an additional and significant institutional and operational support.
On the other hand, under the project, new instruments for data collection have also been created and adapted to national context – which can gradually be applied in the near future - if the Ministry decides so – towards a more regular and systematic data collection within the sector - whether on the side of the institutions or on the side of the students and their families.
Elaborated between June 2016 and December 2017, the project was financed by the African Development Bank.
See here the Study on the Costs and Financing of Higher Education in Angola (portuguese version).
Know more about this project here.
April 2018
Back