National Forum on Maternal and Child Health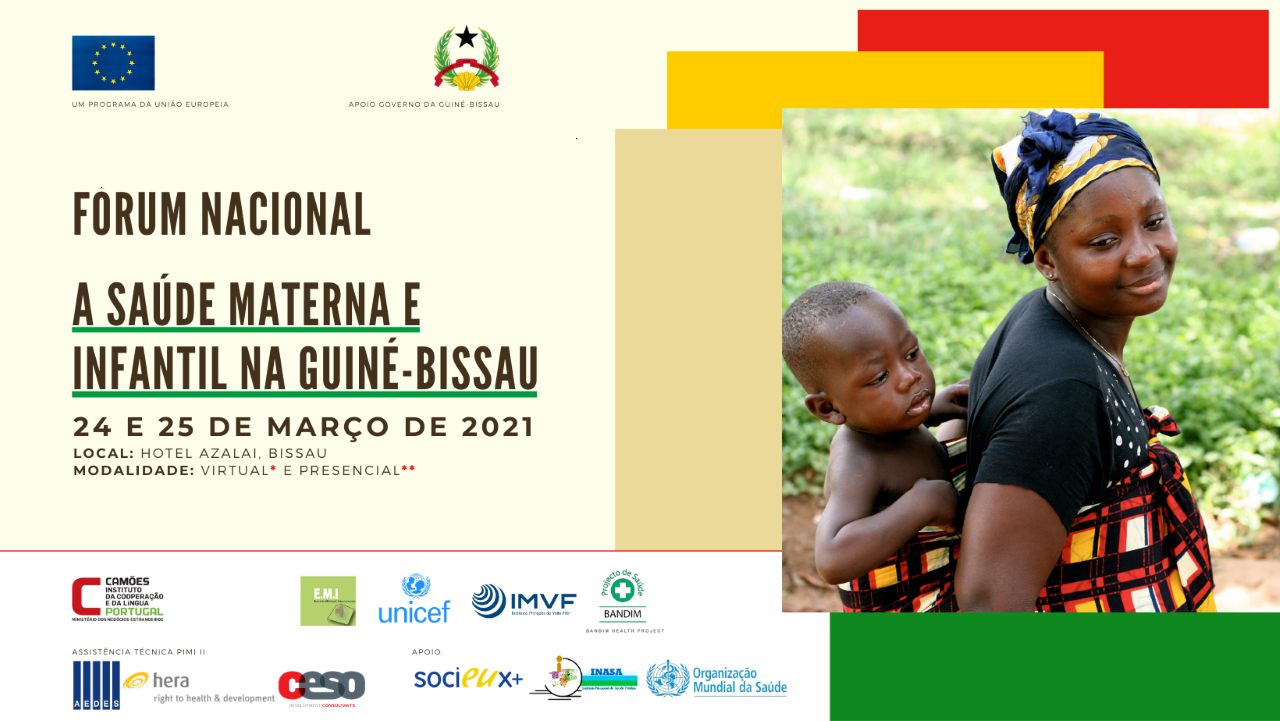 On the 24th and 25th of March, the National Forum on Maternal and Child Health took place in Guinea-Bissau. The initiative was attended by national and international speakers, both in person and via zoom.

On the occasion, the evolution of indicators and good clinical and management practices that guided the implementation of the PIMI program were discussed, as well as the strategies that may contribute to ensure the sustainability and equity of the health system in the country.

The important work that has been done by the various partners who have not only contributed to the implementation of EU-PIMI II, but who also had the opportunity to share the good practices carried out by the Program, was also highlighted.
The EU-PIMI II Program covers all Guinea-Bissau regions (9) and is implemented by three institutions:
1) Entraide Médicale Internationale (EMI) - focusing on the administrative financial management of health institutions.
2) Instituto Marquês Valle Flôr (IMVF) - with a focus on improving the quality of health services.
3) UNICEF - with a focus on community health.

The Technical Assistance (TA), of which CESO is a part, has worked closely with the different implementers and the European Union Delegation in Guinea-Bissau, in coordinating the program and monitoring its results. In particular in what concerns the quality of the health care provided as well as advising for a constant improvement in the provision of services, with a view to the increasing reduction of infant, neonatal and infant-juvenile mortality. Ensuring harmonized communication between the different implementers of the UE-PIMI Program has also been a concern of the TA, which has been promoting the dissemination of quality and safe information among the Guinean population.

To find out more about this EU-PIMI II Program, see here the project teaser with testimonies from the European Union Ambassador to Guinea Bissau, the Portuguese Ambassador in the country, as well as the Clinical Program Coordinator of the Instituto Marquês de Valle Flôr, UNICEF representative in the area of ​​Community Health, the Program Operational Coordinator, the Director General of Maternal and Child Health, among others.

See also RTP's report – Public Service Television in Portugal - on the Repórter África Program on this subject (14' to 16' 24'').
To know more about CESO's collaboration on this Program, please see here.
March 2021
Back