Governance, Innovation and Public Management in the context of Brazil-EU relations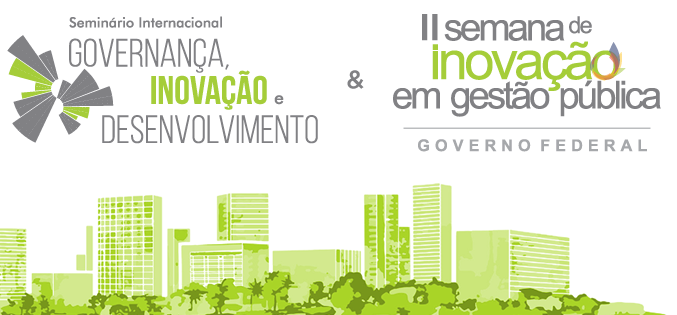 Reflect about development prospects of Governance and Innovation in Brazil and worldwide to debate the current situation and develop an agenda to discuss relevant issues and strategic priorities for the government in the future, was the aim of the International Seminar for Governance, Innovation and Development and the II Week for Innovation in Public Management which took place in Brasilia from September 19th to 22nd.

Government leaders, private sector representatives, Brazilian and international scholars, participating in both events which are promoted by the National School of Public Administration of Brazil, the Ministry of Planning, Development and Management of Brazil, with the support of the Sector Dialogues Project Brazil-European Union.

Among the topics that are currently being discussed stands out, among others, the "Governance and Development", "Innovation in Industry and Services", the "Global Governance and public policy" and also "the revolution of information and Knowledge Technologies; the new role of government in the information society".

For more information about this event, please click here

The project to support the implementation of the Sectoral Dialogues Brazil-UE is led by CESO and aims to contribute to the deepening of the strategic partnership Brazil-UE as well as the growth of relations between the parties, by supporting the development of sectoral dialogues on issues of mutual interest.

To know more about this project, please click here

September 2016.
Back