Innovation and Entrepreneurship Culture in Public Administration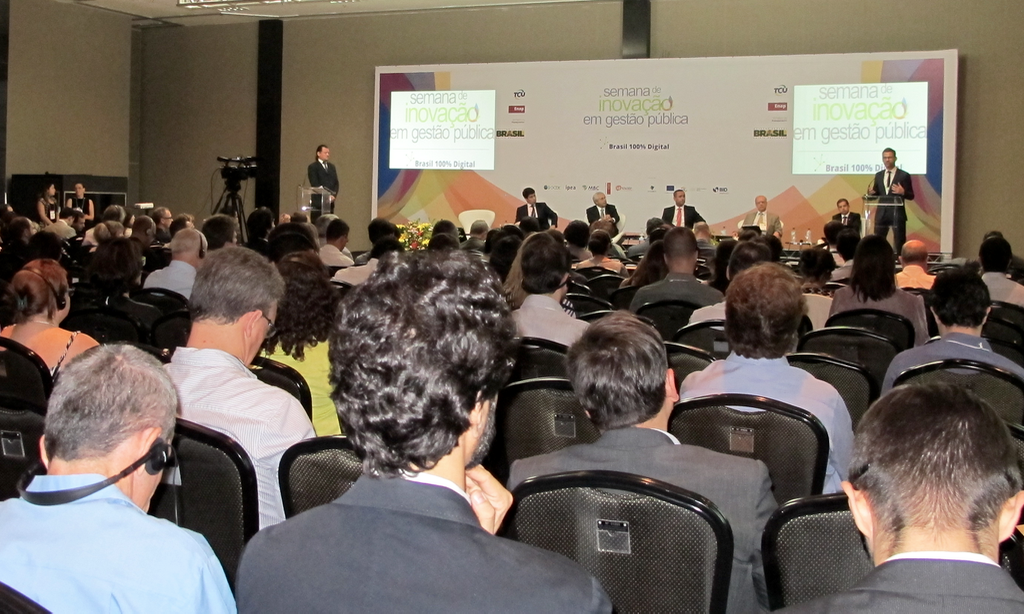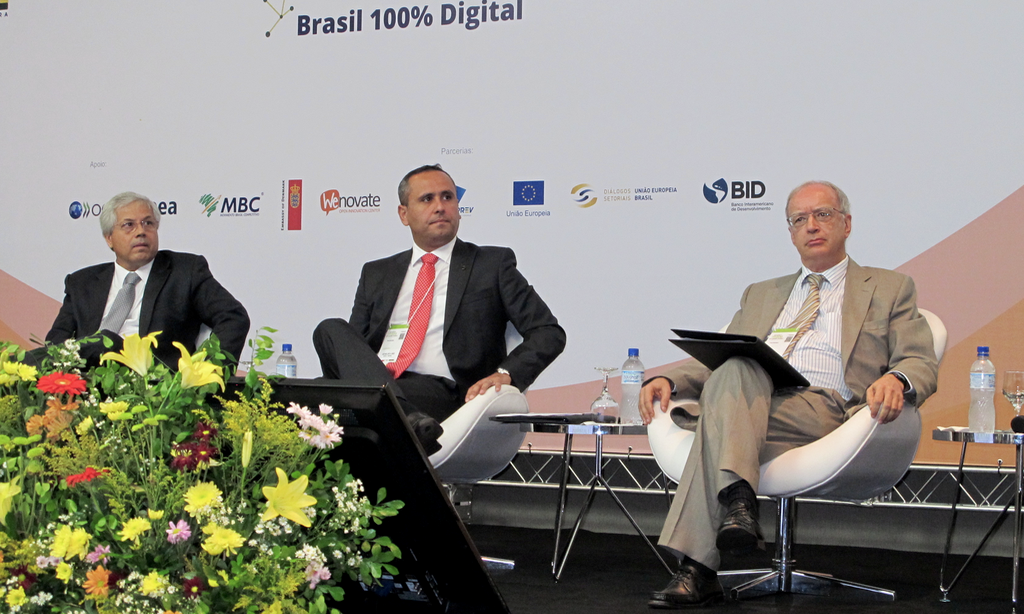 How to innovate the management of public organizations, provide better services to citizens and improve the performance of these organizations, were some of the issues discussed within the "Innovation Week in Public Management - Transforming Ideas into Solutions".
The event was held in Brasília between 30 November and 4 December 2015 and had the partnership of the "Support to Sector Dialogues EU – Brazil" project.
During one week the Brasília International Convention Centre was the scene of several initiatives aimed at promoting a culture of innovation and entrepreneurship in the Federal Public Administration. Intended to encourage the development of a creative and interactive environment, the event has also contributed with ideas, suggestions and search for solutions for the improvement of public service processes and performance.
With a significant participation by the public – around 1.000 participants during the week - and with the participation of Brazilian and international experts, among the activities stands out an international conference and the organization of training courses on various subjects related to the theme.
The International Conference promoted the debate between authorities and national and international experts (five were from Europe and two from the North American continent), on the challenges and incentives to promote innovation in the public sector in education, health, international relations, competitiveness and public management.
Through nine workshops, it was possible to share experiences, information about initiatives undertaken in their geographical área, promoting involvement and encouraging participation of civil servants and society on the innovation theme.
The training courses promote the use of innovative tools dedicated to design thinking, project management, networks, and digital technologies and discussed practical modalities of application of these tools in public administration.
Finally and in the framework of the "Innovation Week in Public Management", stands out the realization of a set of actions aimed at start-ups networking, discussion ideas and opening possibilities for the realization of future partnerships that will enable the resolution of issues of public interest.
Promoted by the Ministry of Planning, Budget and Management of Brazil and by the Court of the Union, the "Innovation Week in Public Management" had the partnership of the "Support to Sector Dialogues EU – Brazil" project. The collaboration focused on providing technical support to the organization of activities and, also, in the mobilization of speakers.
Within the framework of the project is currently underway a methods survey and some other innovative tools used by government labs, to contribute to structure the Brazilian Federal Government Innovation Lab launched during the Innovation Week.
For more information about the this event, please click here
The project to support the implementation of the "Sectoral Dialogues Brazil-EU" is led by CESO and aims to contribute to the deepening of the strategic partnership between Brazil and European Union and to the growth of relations between the parties, by supporting the development of sectoral dialogues on issues of mutual interest.
For more information about the Sector Dialogues Project, please click here
March 2016
Back