Imperfect Conversations about Inovation and Development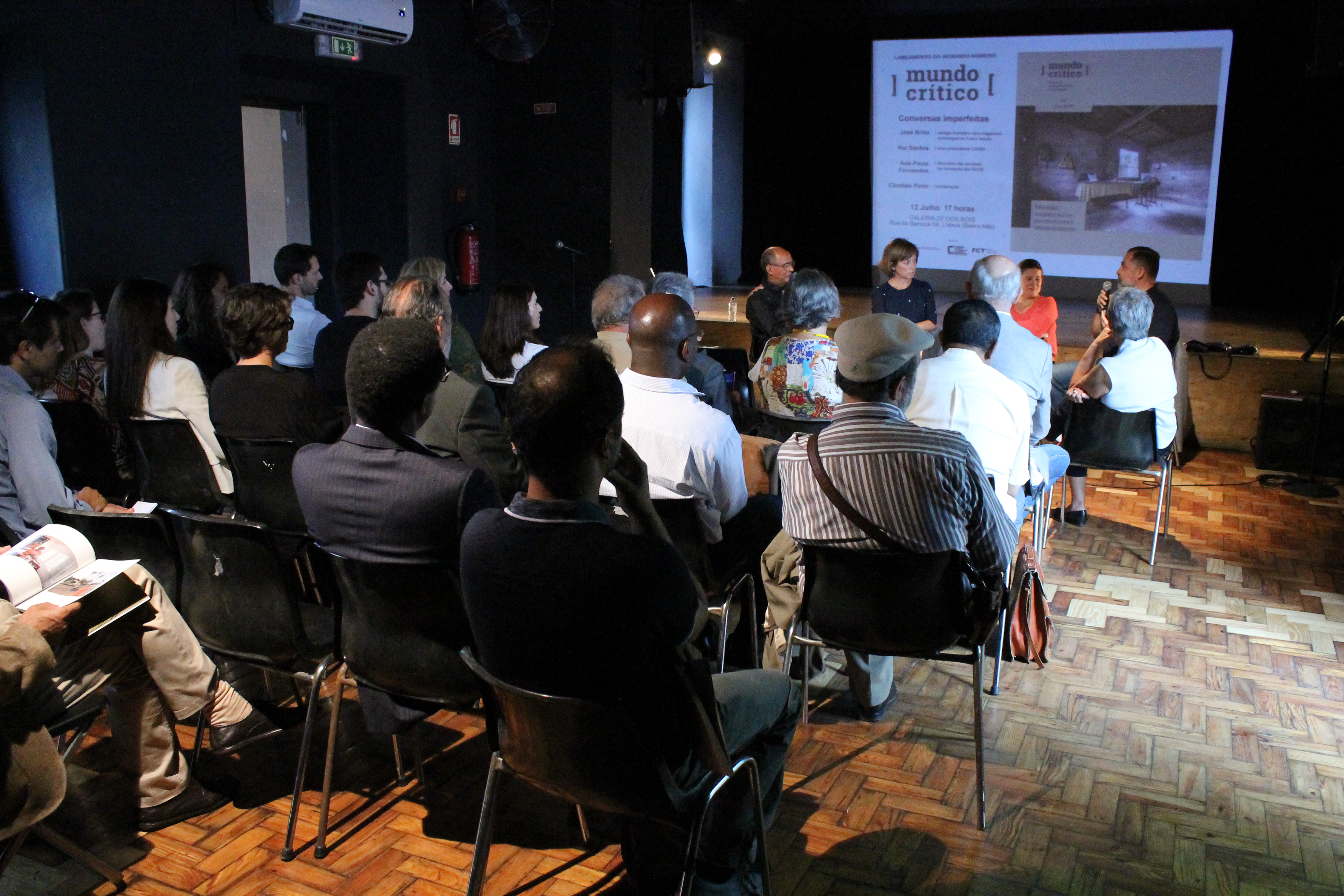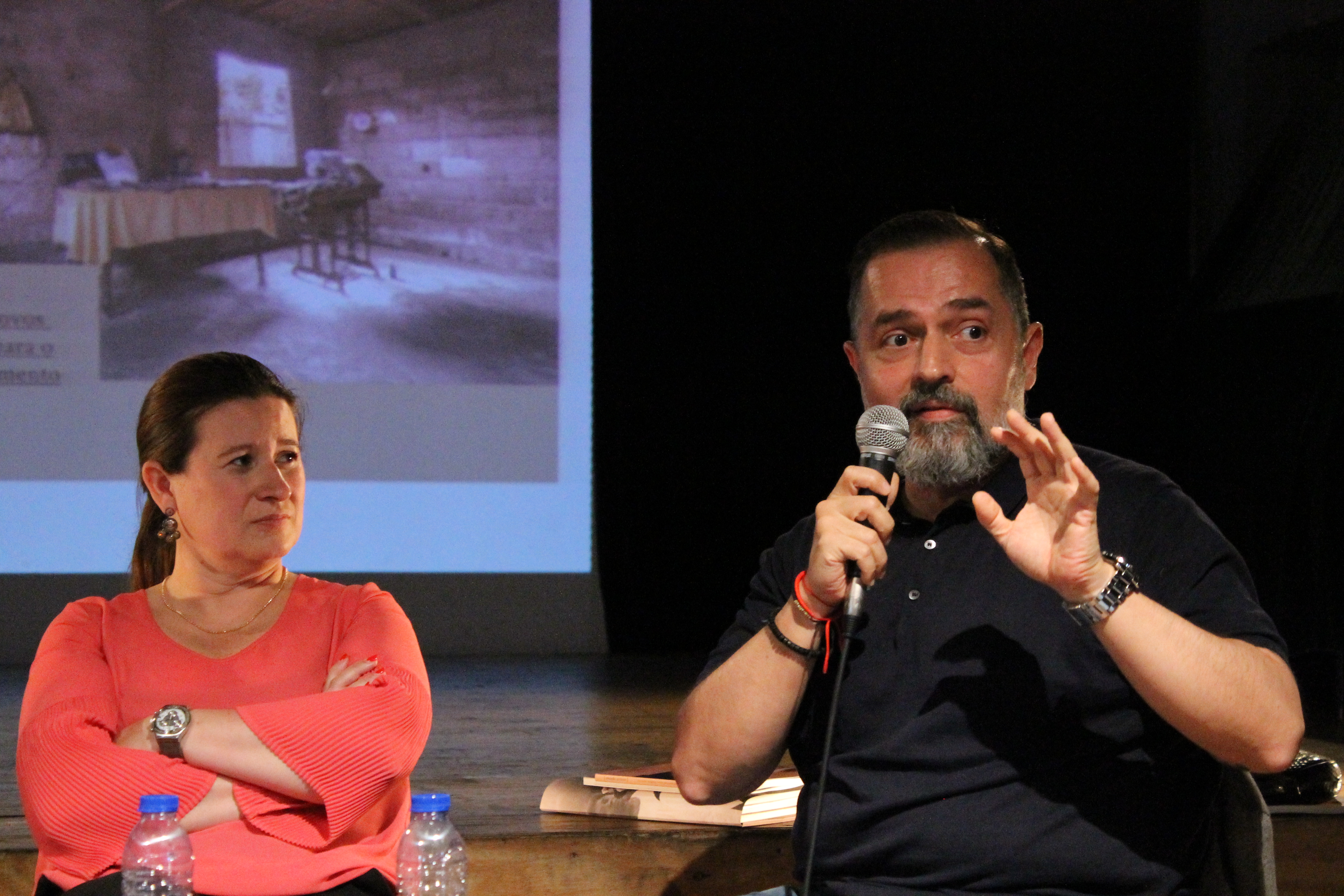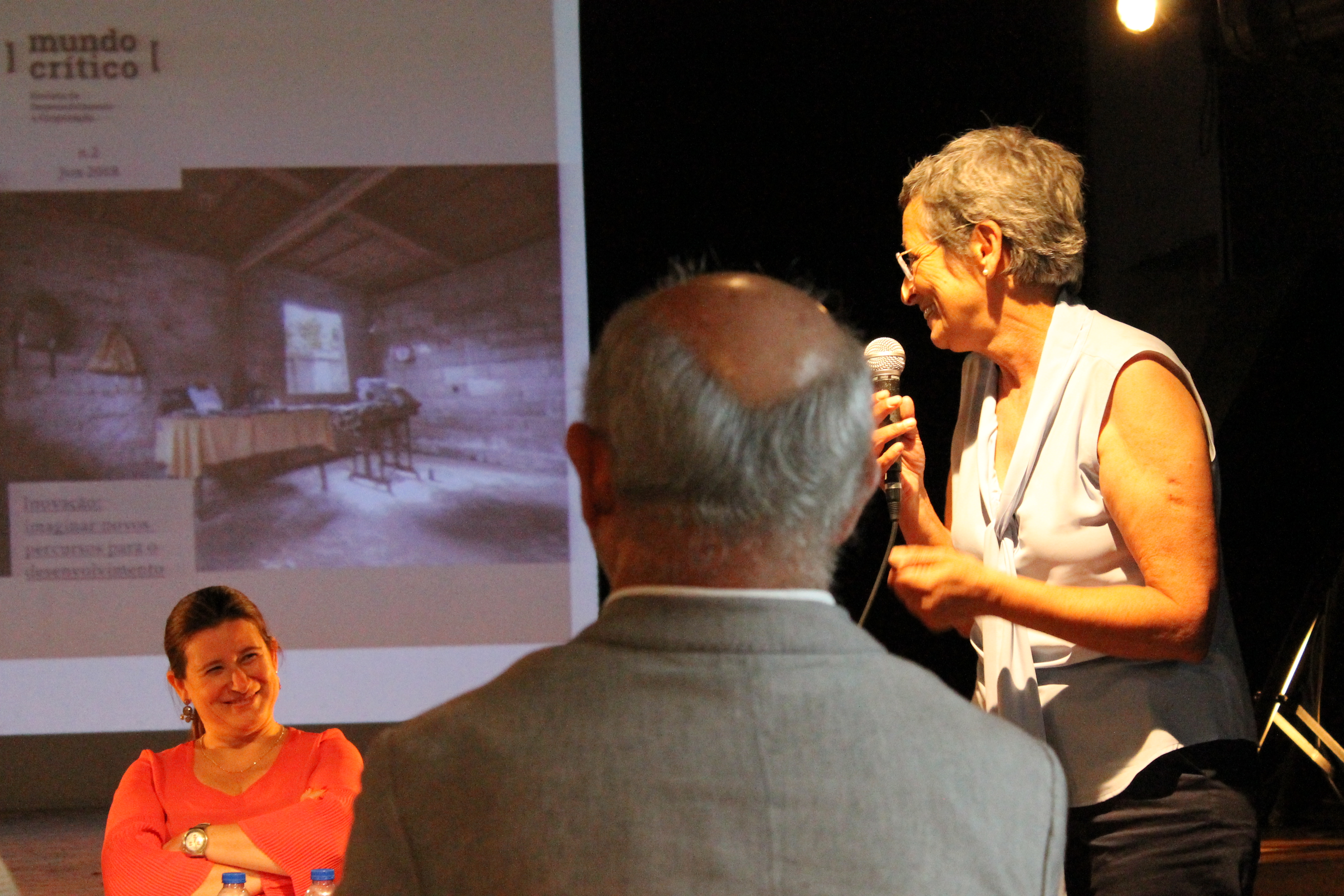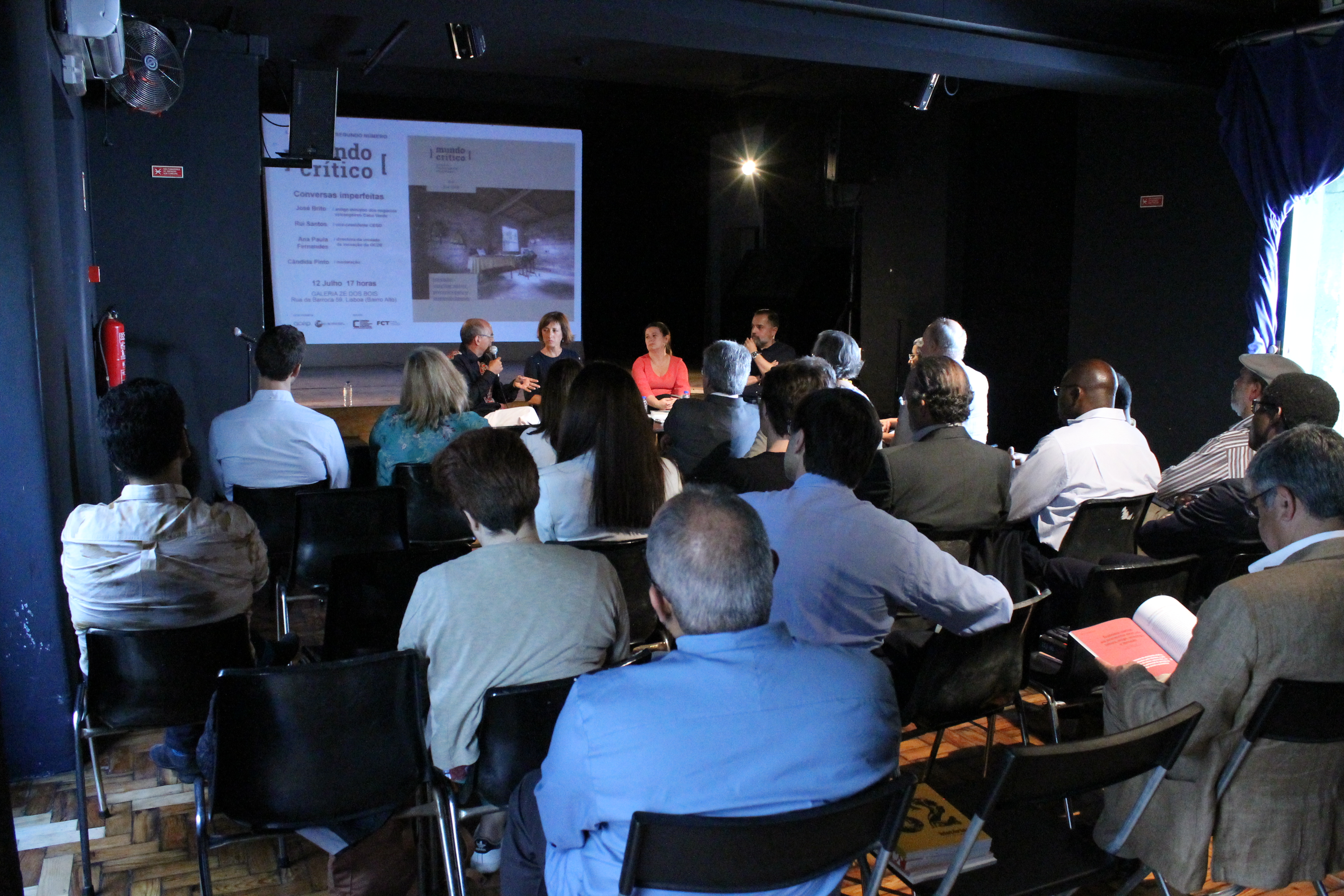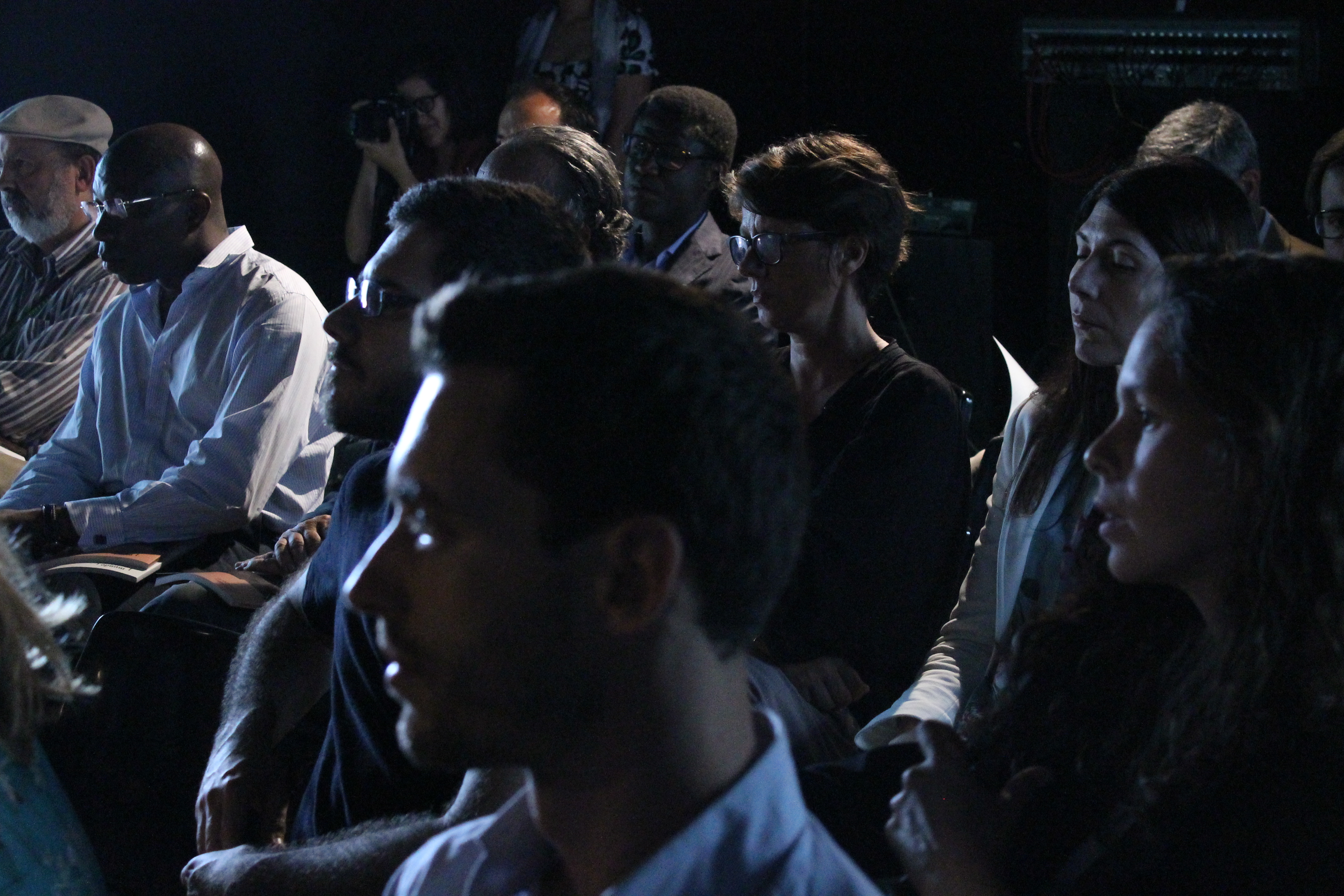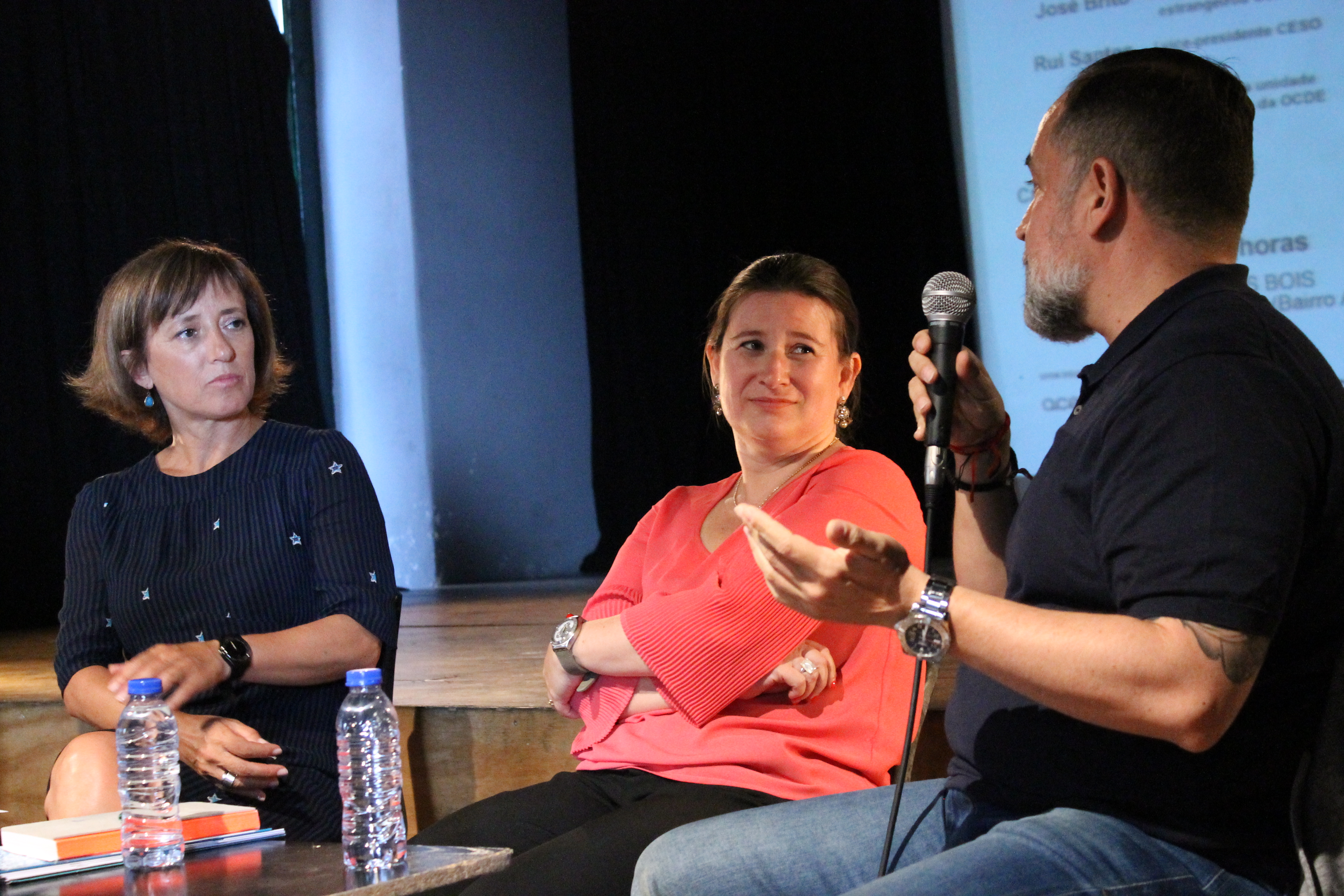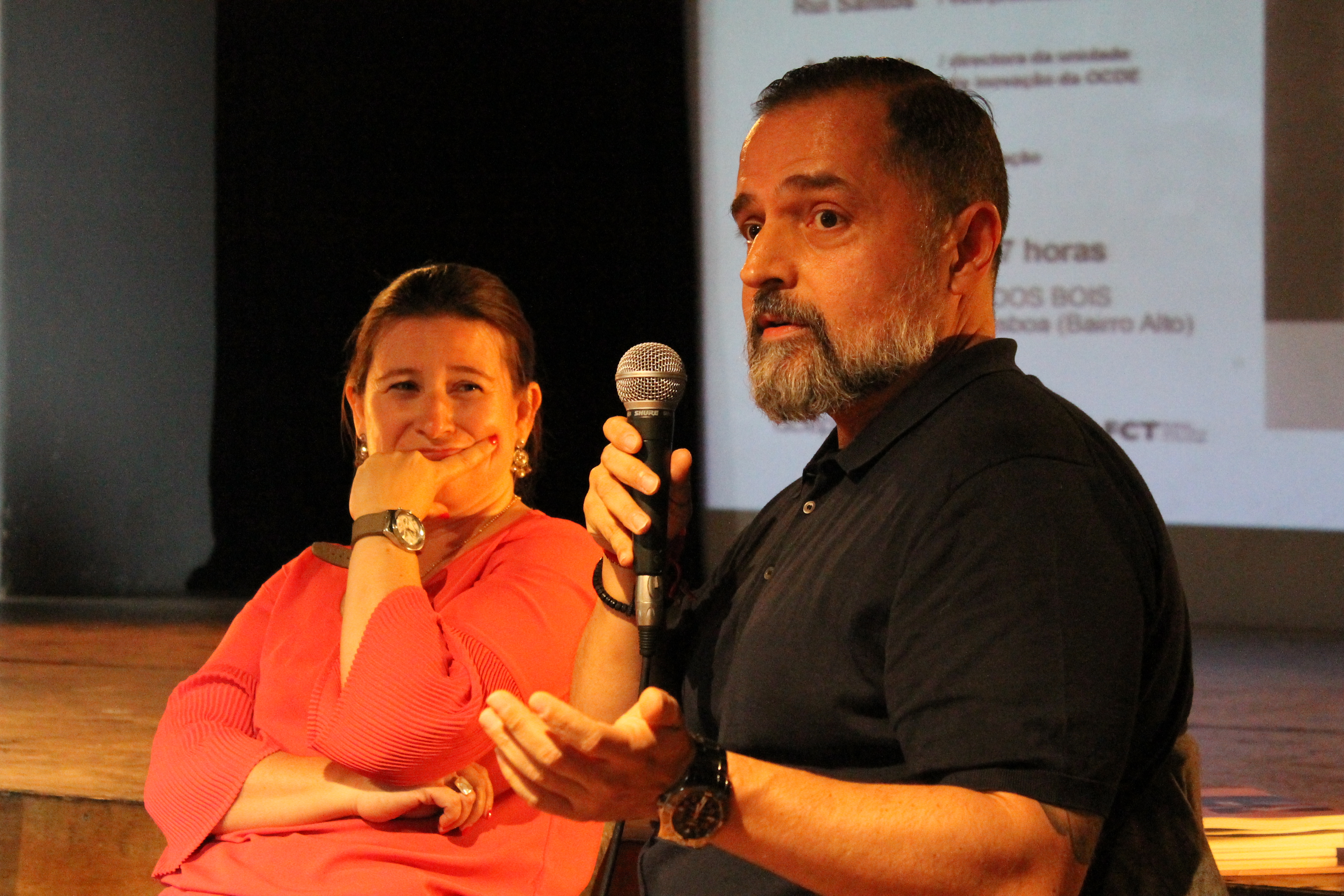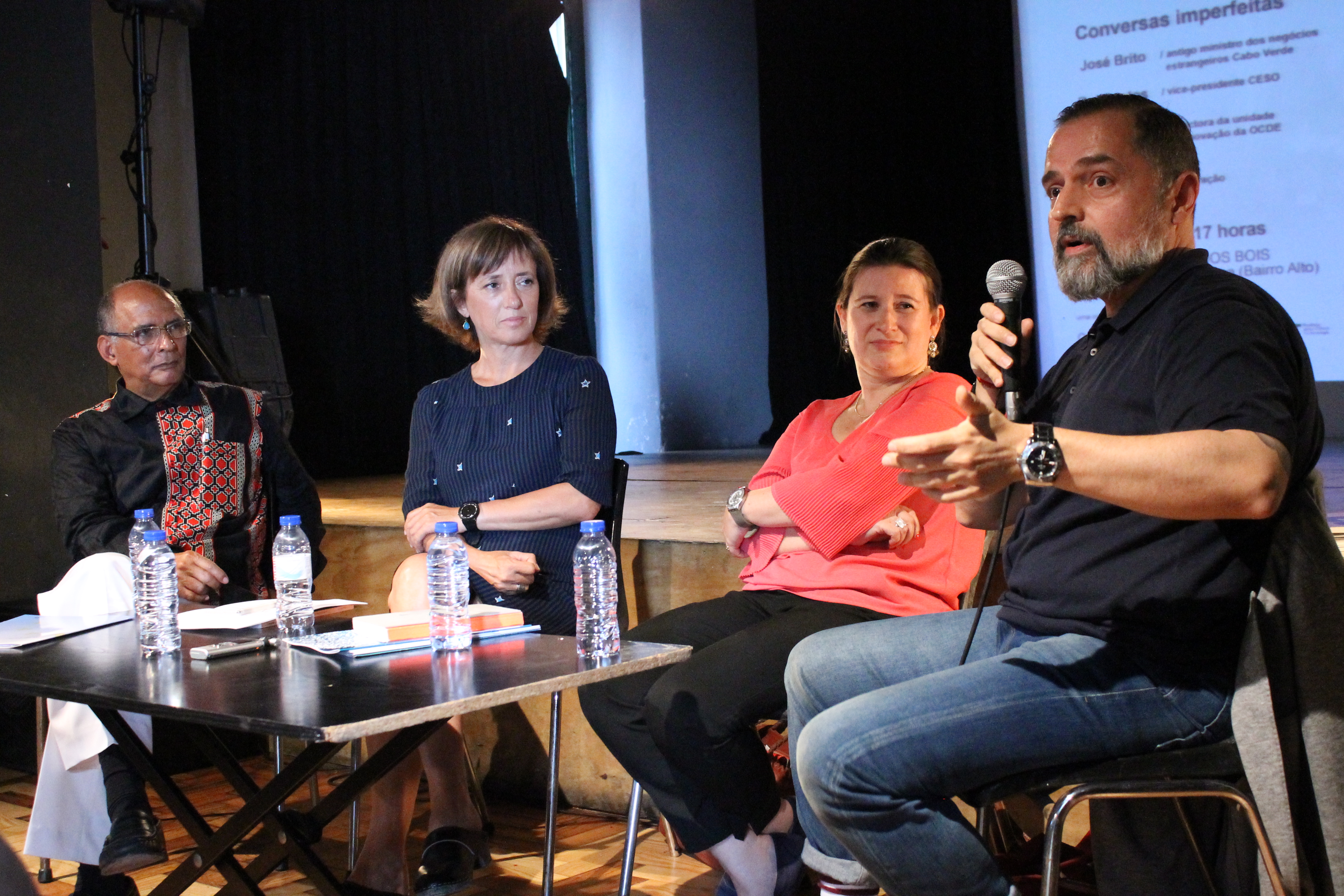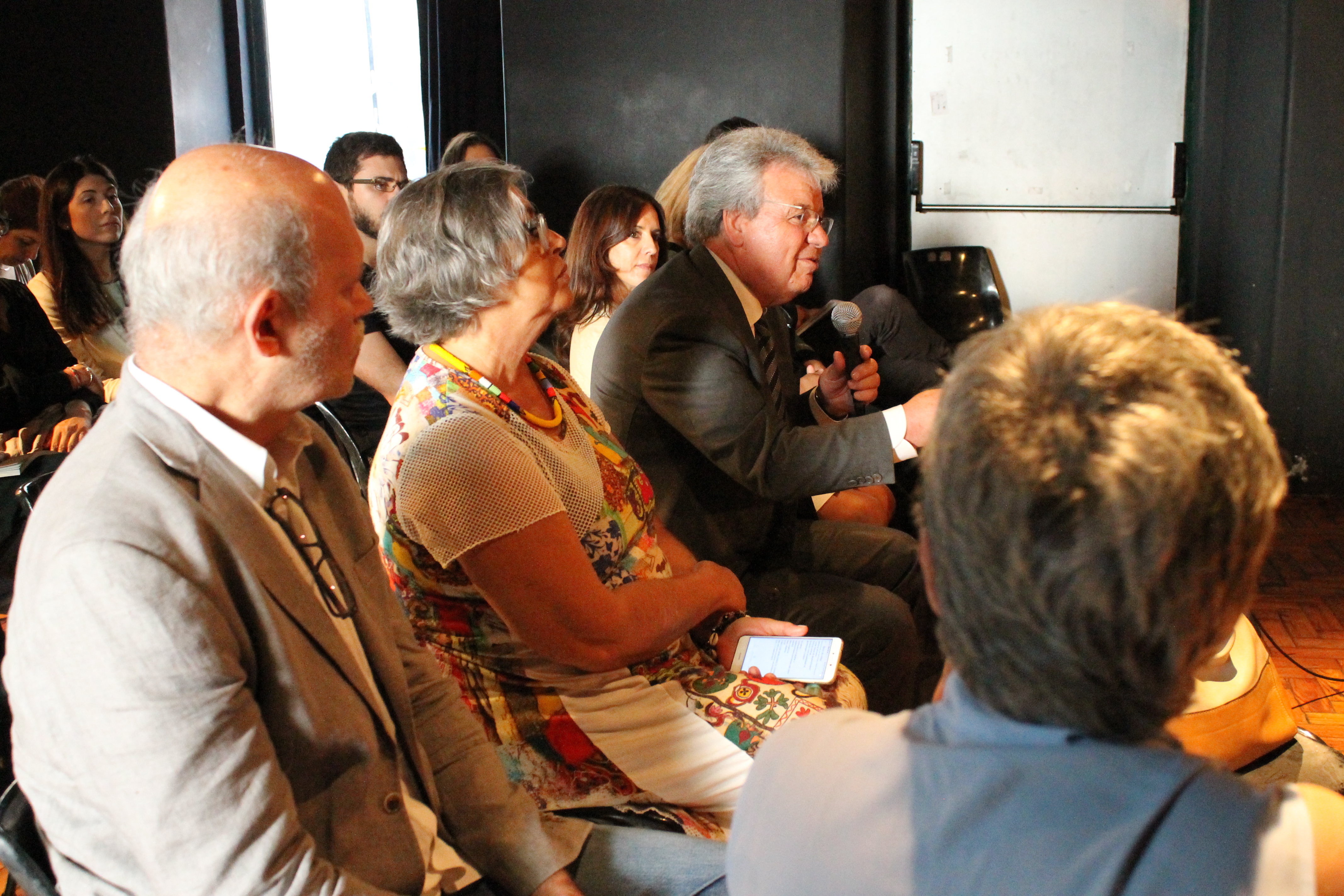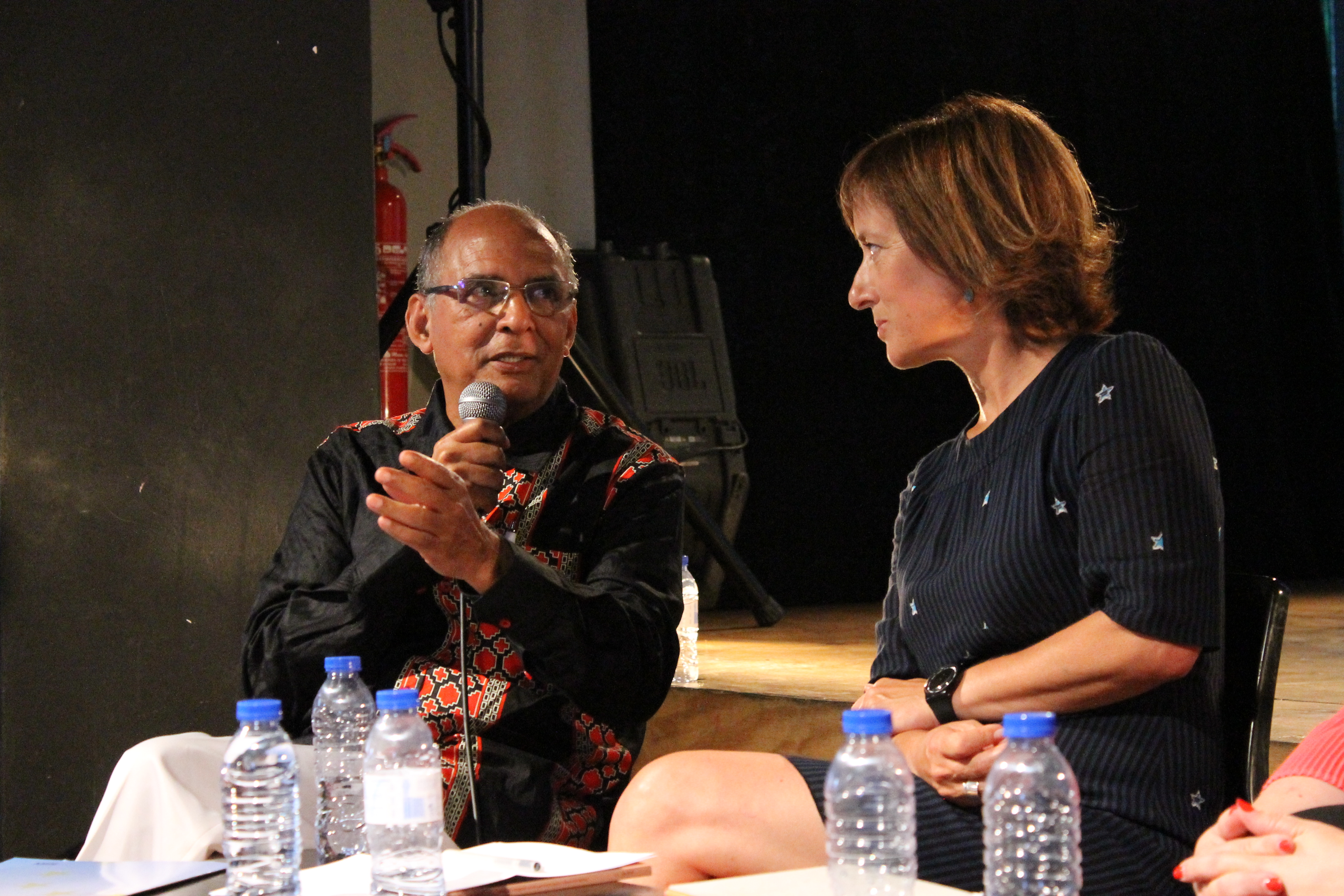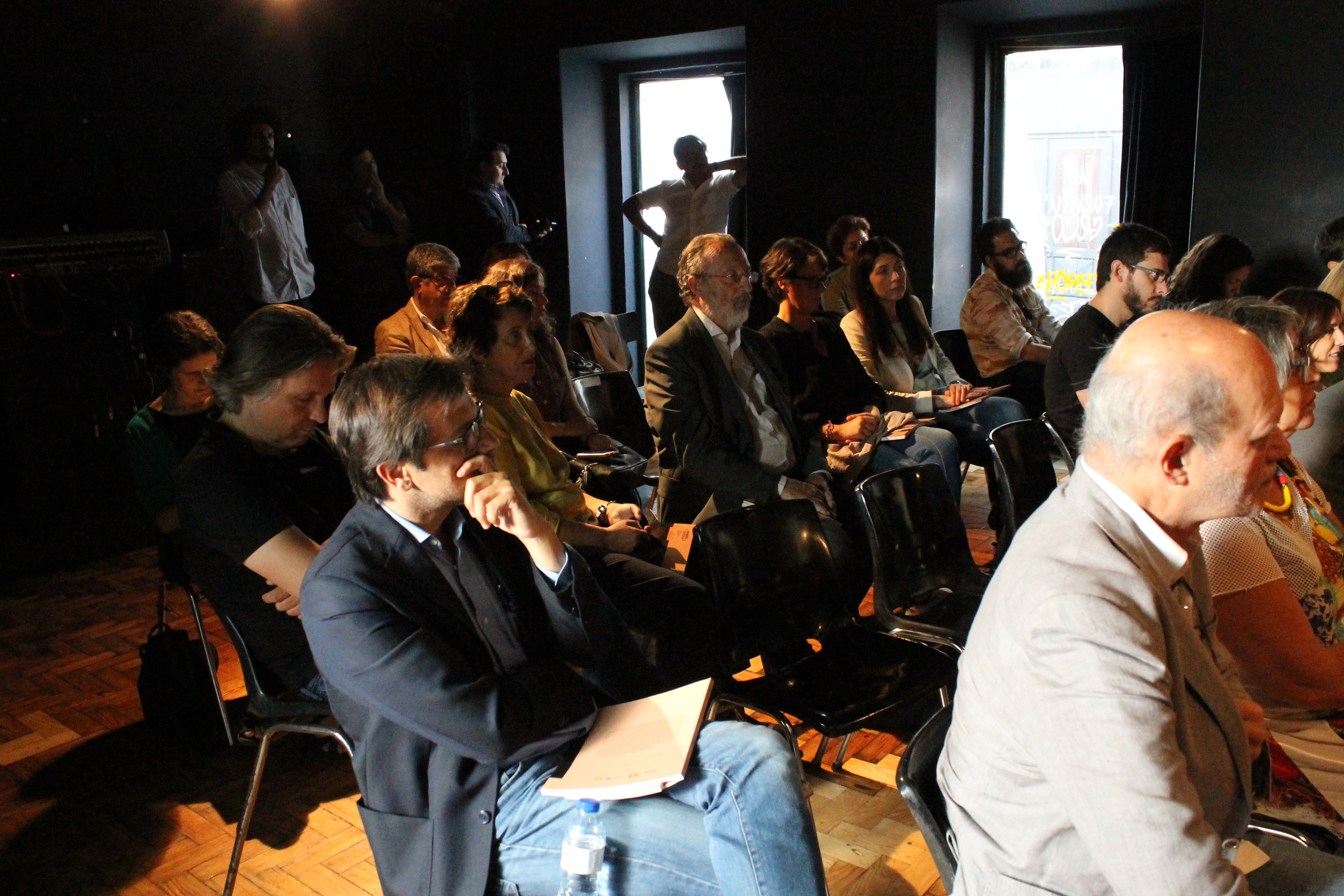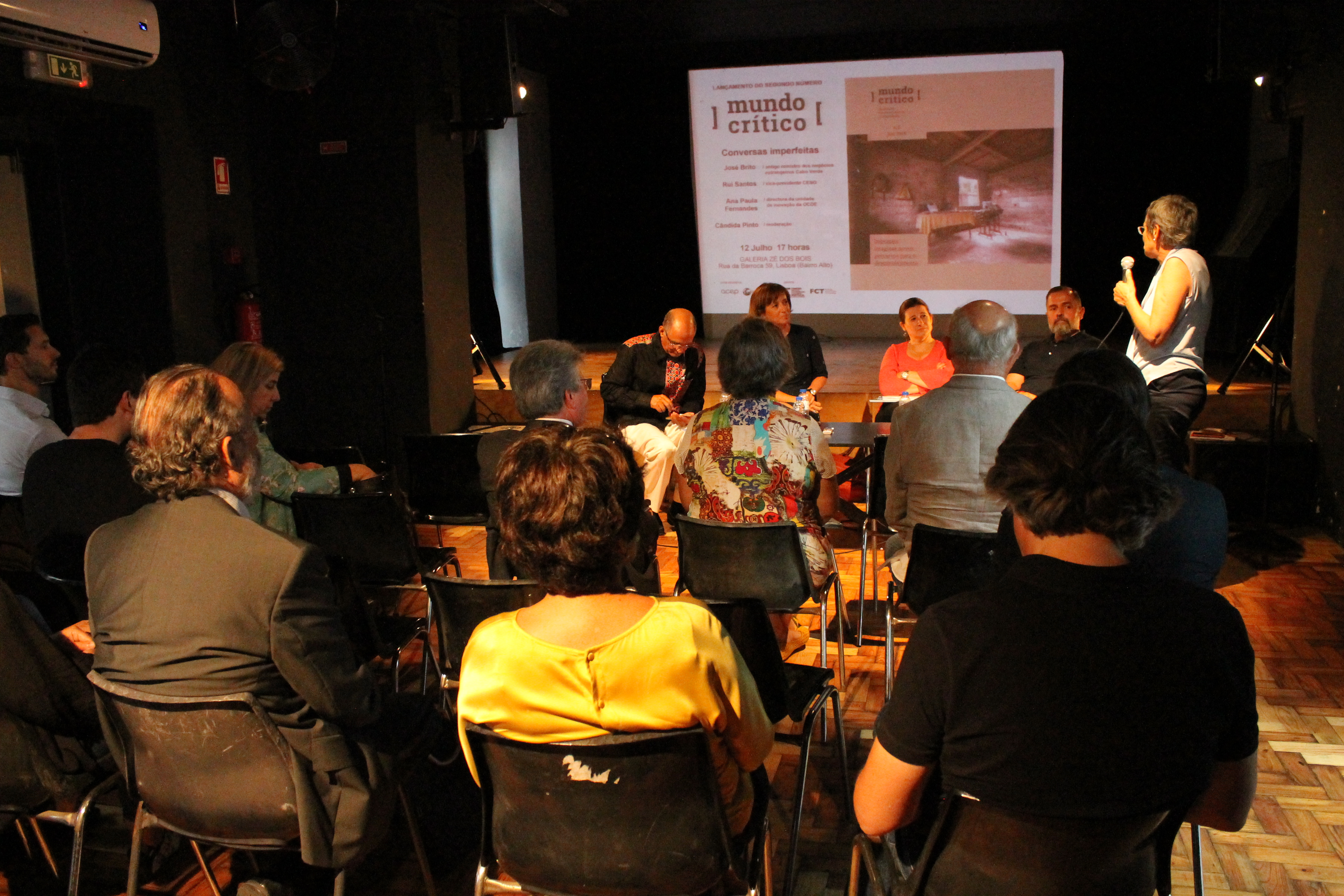 We belong to an interdependent world and we must learn to live with interdependence.
We have to create partnerships. The problem of "tomorrow" is precisely this.
How to cooperate and work together to change the world?

José Brito

The launch of the second issue of the Mundo Crítico (Critical World) Magazine, an initiative of ACEP - Association for Cooperation among Peoples - and CESA - Center for Studies on Africa, Asia and Latin America - took place last July 12th at the ZDB Gallery, in Lisbon. A debate was then held around the theme of "Innovation and Development". The meeting was followed by the Imperfect Conversations between Rui Santos and José Brito.

In addition to Rui Santos, CESO's Vice-President and member of the Magazine's Consultative Council, and José Brito, former Minister of Foreign Affairs of Cape Verde and currently promoting initiatives around innovation in Africa, were also presented Ana Paula Fernandes, Director of the newly created OECD Innovation Unit and the journalist Cândida Pinto, who moderated the conversation.

With Africa on the horizon, the Imperfect Conversation focused mainly on development cooperation theme and also about the new challenges that lie ahead, facing an increasingly globalized and interdependent changing world.

The participants emphasized the need to find new responses to the models and concepts in which, in the last decades, public development aid has been underpinned by a particular political, economic and social context - from the second half of the century - and are now out of step concerning the new challenges that are posed on a global scale.

Rui Santos considered, in this respect, that it is important to move to another level. There is an energy of civil society in Europe, Africa, Asia, Latin America and then there are institutions that have not yet found a solution to mobilize this energy. When we work for international institutions that finance development projects, what I see is fundamentally a very large focus on contract management and less on managing the initiative, less on managing development itself.

Rui Santos stressed that the new generations will be more participatory and demanding, not only from their governments, but also from the development partners. The future in Africa is no longer designed and convened by an elite of "sages." The young people no longer want this kind of cooperation and do not think that development is a restricted subject of politicians and leaders, aiming to reach concrete answers to their problems and their lives.

In this context, it considers social innovation as a fundamental dimension of development insofar as it is a carrier of change, information, education, knowledge and, therefore, of greater demand and citizenship.

How to deal with information is therefore, in his view, the great challenge facing African leaders and all partners. Invest in this African "missing link" will be what will allow us to build the future for ourselves; a critical attitude towards those who lead us, is the capacity to transform what we have received into knowledge. And for this we need education which is what can make the difference.

Rui Santos referred to several examples of good practice and innovation, including the Givewatts project in Kenya, that he sees as a positive example of corporate social responsibility. From a lamp that is charged to a school through a solar panel and offered to students, they can study after school and, also, as students have light at night, families also benefited by sending their children to school.

For José Brito, it is fundamental to solve the entire system of development aid in Africa that is based in dependency; they have the solution and we just have to accept the solutions they're selling.

Brito points out that the amplitude and speed of transformations in the world show the inability to understand what is happening. In that sense, he points out what he considers to be an essential contradiction within societies, among those who continue to think that solutions of the past can solve the problems of the future. (...) We have to make a cultural shift, to understand that the world is evolving, it has to evolve with society and that society must evolve.

And, he stated:

Concerning the African civil society, they are now informed, but they still do not know how to use the new technologies and information to make the necessary changes at the political level to change their lives. For now, it is a more or less a marginal movement and it reacts often on impulse when there is no knowledge that may support a group of people to react in order to change the status quo. And then we need to consider the formation issue, but not just civil society; there is a lack of knowledge of the elites and specifically of African politicians.

As a promoter of the recent Forum Africa Innovation Summit which took place last June in Rwanda, Brito said that the preparation of the initiative was mainly based on the fact that people do not see innovation as mainly an ecosystem, endowed with a financial, academic, private component and having an important relation with public policies.

He also emphasized that the promoters of the event had a very clear idea that very little of the innovation that is carried out is actually welcomed by the market. The purpose of the Summit was, therefore, to discuss how to mobilize private initiative, bringing ministers, heads of state and innovators to the debate in a perspective where innovations are designed to solve the daily problems of Africans, setting education, health, energy and good governance as priority areas.

The enthusiasm and participation around this initiative was, according to Brito, "extraordinary"; It has recently been created a platform where everyone can meet and dialogue permanently.
We have yet to do much to change the dependency that has always existed and it is up to the Africans to make the change. That is why I am very direct; we are in an interdependent world, we need to be together, we can consider development as a work done with the West, there is a technological evolution there that allows me in fact to benefit to develop faster, but the relations have to be changed.

The inability of multilateral organizations to anticipate the seriousness of the global financial crisis, which had a major impact on employment and the public development aid decline in other countries, had, according to Ana Paula Fernandes, a decisive impact on the OECD. In her view, there was later a recognition concerning the need for a strategic renewal of the organization, allowing the creation of new dynamics in the face of new challenges, particularly in the field of innovation and development.

It is in this sense that we note the recent creation in the Development Division of a department to study, on the one hand, innovation in the public policy of development cooperation and, on the other hand, with a view to predicting the future development of these financial policies. In what concerns the relationship with Africa, Ana Paula Fernandes argues for the need to open and deepen a strategic political dialogue other than the public development aid perpetuation, adding:

Our role is to bring (Africa) to the table when we are discussing issues such as Security and Development and as Private Sector Development; why can't we have African countries around the table? Why don't we have the countries that are directly affected by these decisions that the donors are taking in the OECD, to discuss with us?

Concluding this Imperfect Talk, Fátima Proença - Director of ACEP - Association for Cooperation among Peoples - and member of the Editorial Board of Mundo Crítico, considered that if the Magazine contributes to the renewal of this innovation ecosystem, with others and thus create these spaces for debate, it is a great victory for us or a great advance in what are our expectations are when we embarked on this adventure. And so, we have seen this as a process under construction which is not ours; it belongs to everyone.

Find here the second issue of Mundo Crítico.

Visit also here the magazine's website

August 2018
Back