Joćo Moura passed away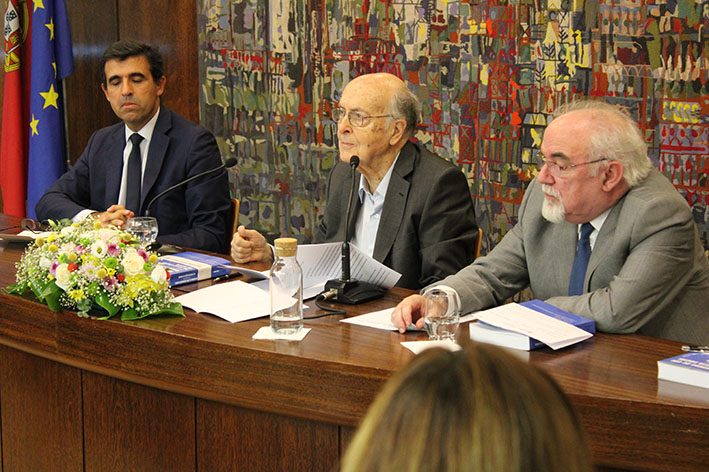 It is with great sadness and regret that we inform you that Dr. Joao Pereira de Moura passed away. Inspired by social-Christian thought, he was an economist deeply marked by concerns in the social domain.

From 1964 until the beginning of the following decade, he founded and directed the Labor Development Fund, as well as the various associated services that made up the current Instituto do Emprego e Formação Profissional.

From 1971 until the end of the 1990s, he led the services that were responsible for planning and for the studies in the Ministry that supervised work and social security. Some of these studies, carried out before 1974, were the basis for some measures that were later adopted, such as the unemployment benefit and the national minimum wage. He was also President of the Observatory for Employment and Vocational Training between 1993 and 1999.

In addition to his activity in the public sector, João Moura developed for more than 3 decades (1968/99) a continuous and intense activity at an international level, namely in the OECD, Council of Europe and International Labor Organization.

In the 1980s he was also a University Professor of "Labour Economics" and "Economic and Social Planning", having then published the respective lessons. In addition to other texts published by the author, he edited his latest book in 2019, entitled Testimony of a Social Economist committed to the Humanization of the World.

João Moura reveals, in this work, "the contribution that his Education, namely from the Family, Religion, School and, later, from his first contacts with the World of Work, Study and Research in social areas, Social Doctrine of the Church, for what would become his main motivations, concerns throughout his personal and professional journey up to the present".

He was a great scholar and promoter of the Church's Social Doctrine.

To the bereaved family, we offer our deepest condolences.

Américo Ramos dos Santos

Chairman of the Board
May 2022
Back